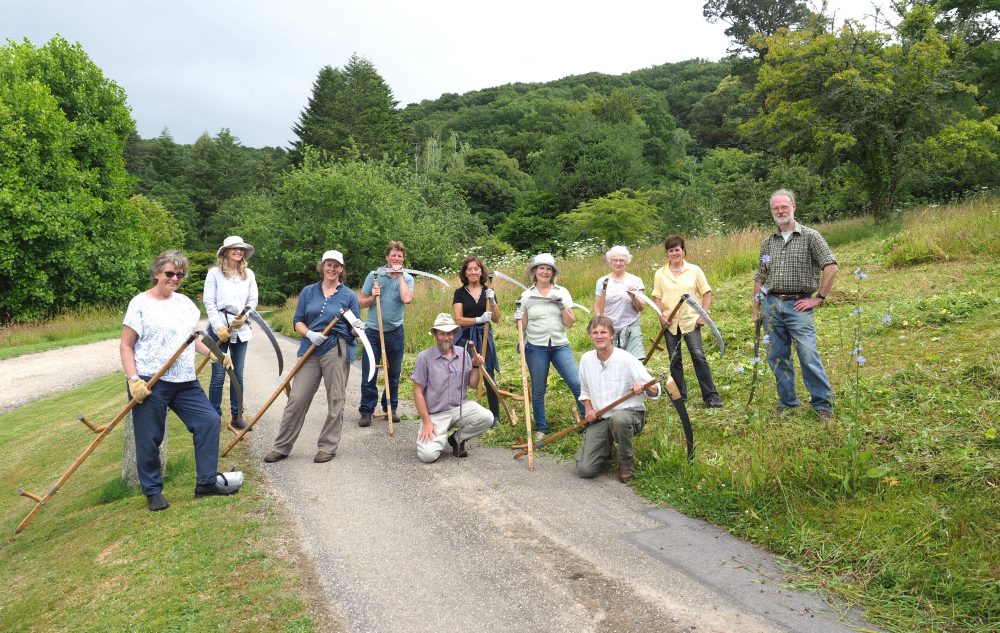 Why join Moor Meadows?
If you are interested in conserving or creating wildflower-rich grasslands, then please join our community of meadow makers across Dartmoor and beyond. Every patch, whether it's many acres in the landscape, or a wild area in your garden, all makes the difference. You don't have to live in Devon to join. Anyone, from anywhere, who loves meadows is welcome.
We currently have over 200 members on our moormeadows email exchange forum and approximately 350 additional meadow enthusiasts who attend our events. Moor Meadows is run by a voluntary group of meadow makers. We are not-for-profit – we just do what we do for the love of wildflower meadows.
Joining our mailing list means simply providing your email address so we can notify you when we have an event coming up (they get booked up fast!). We organise inspiring talks and practical workshops, Open Meadow days and conferences.
You also have the option of joining the moormeadows email exchange forum, a Groups.io email group set up for meadow makers to communicate with each other. Anyone can post a question and receive an answer – benefitting from the combined expertise of all the other meadow makers.  Topics include everything from meadow management to free seed giveaways, as well as notifications of all Moor Meadows events. 
Joining is free and you can unsubscribe at any time. Rest assured your details will never be shared with anyone else. 
Join now
Know a friend who might be interested in joining the group? Send them our website link: https://moormeadows.org.uk