OPEN MEADOWS 2023
There's a revolution going on to restore and recreate wildflower meadows by members of Moor Meadows. All at different stages of evolution, these meadows are being managed by farmers and landowners whose collective aim is to increase the range of flower-rich habitat available to wildlife across Dartmoor and beyond. The meadows are not generally open to the public but there is an opportunity to visit a handful of these evolving wildlife havens during our annual Open Meadows event. Some of the owners are giving guided walk and talks, to enthuse, inspire, answer your questions and share their meadow making experiences.   These meadow-makers have generously opened their gates free of charge.
Location Map of all meadows – click on each tab for full details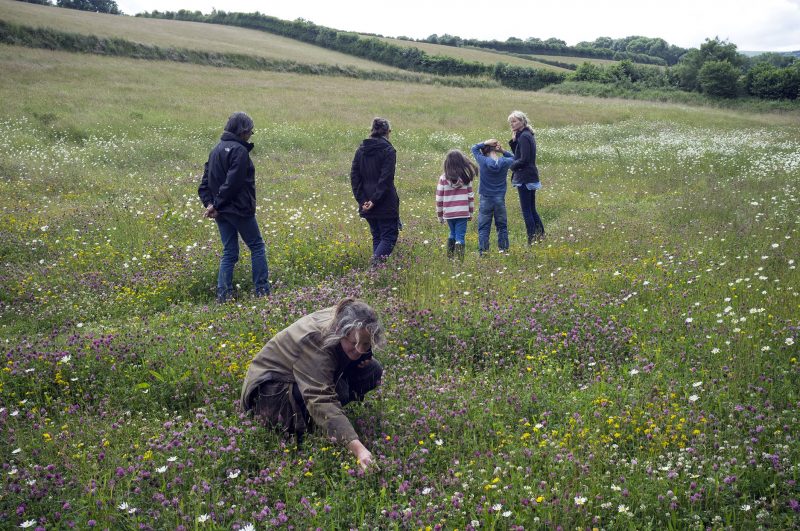 Join our Forum!
The Forum is where you can post questions by topic and receive answers from a whole community of meadow enthusiasts, start or join informative discussions, share photos, book recommendations, handy Apps and much more.  You are invited to view the Forum, you are not required to register. However, if you'd like to receive a weekly Digest of posts (which will be snippets, so you can dive into anything of interest), plus receive news of Moor Meadows events, or if you want to join in and post something yourself, then you will need to register. Joining the Forum is free and you can unsubscribe at any time. Take a look at the Forum
Love inspirational wildlife related talks?
Visit the Moor Meadows youtube channel to view videos of some of our previous talks with top speakers, plus informative practical videos.
Here's a flavour:
Renowned ecologist George Peterken, author of Meadows, the definitive guide, on A Celebration of Wildflower Meadows
Professor Dave Goulson, eminent bee expert and author, on How to Save our Insects
Author of Gardening for Wildlife, Adrian Thomas, on How to Make and Maintain Mini-meadows
Plantlife's botanist Matt Pitts on How to Create a Meadow (field scale)
A trio of top speakers on Conservation Grazing Part 1
Charlie Burrell from Knepp Estate on Rewilding Knepp
Author and wildlife documentary film maker Nick Gates on Orchard: A Year in England's Eden
If you'd like to catch up on some reading, see our meadow and wildlife related book recommendations: