Louisiana Lush and Julian Granville
Luppitt, Blackdown Hills AONB
The ongoing transformation of two farms - 200 acres of mixed meadows, woodland and wood pasture - to what they would have been like prior to the 1970s
Greenway Manor and Lower Moorlands Farm, Luppitt, Blackdown Hills AONB
We moved into Greenway in 2011 and acquired neighbouring Moorlands a couple of years later.  We are Londoners originally, with a great passion for landscape and nature but zero knowledge of how to create a meadow or work with local farmers to steward the land sustainably. We have been on a steep learning curve, supported by many local advisers.
The Blackdown Hills AONB in East Devon are known for the steep, wooded scarp face to the north.  To the south, where we are, gentler plateaus are dissected by deep valleys, in which villages and hamlets are surrounded by ancient and intricate patterns of small, enclosed fields and a maze of winding high-hedged lanes. Greenway is typical of the springline farmsteads in this region, built from the 15th century onwards using chertstone, cob and thatch. In total our two farms include around 200 acres of mixed meadows, woodland and wood pasture. We have a County Wildlife Site at Moorlands where we have restored a mire in one of the fields.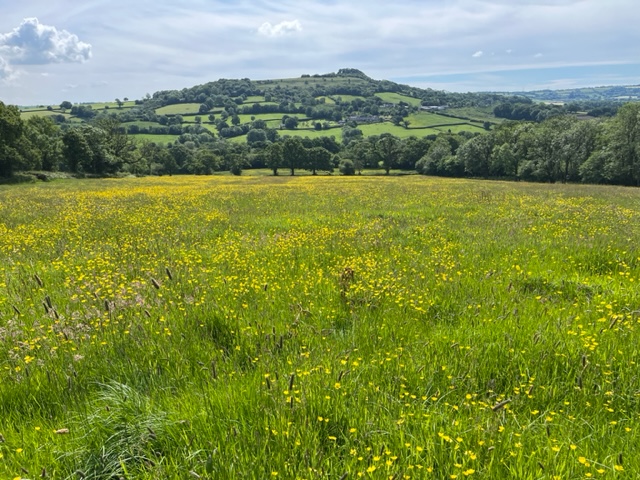 We arrived to find fields let to a local farmer, grazing a large herd of beef bullocks on heavily fertilised fields, dominated by uninspiring rye grass, although interspersed with wildly abundant hedgerows. After moving quickly to sheep grazing and removing/reducing fertiliser across the farm for 5-10 years, we decided to be more proactive, to restore the meadows and farmland to what they would have been like prior to the 1970s.
Our overall goals are to increase biodiversity, improve soil health and increase carbon sequestration. We are inspired partly by a desire to contribute to global biodiversity and sustainability goals and partly by nostalgia for the meadows of our youth – especially in continental Europe – where wildflowers and their pollinators were abundant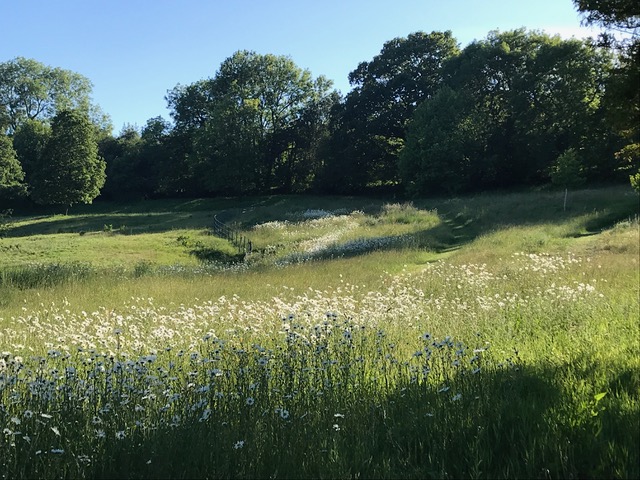 We have worked closely with Devon Wildlife Trust and recently entered a Higher Level Countryside Stewardship scheme with support from Natural England. With their help, we sowed five meadows with a locally appropriate mix of flower and grasses in 2021 and five further meadows in 2022. In summer 2021, after cutting and regrowing the grass twice in August, we harrowed the fields before sowing mixed grass and flower seed in strips. In November, we spread additional yellow rattle across the fields. We complemented meadow restoration with mixed grazing of heritage cattle and sheep, along with a few Exmoor ponies.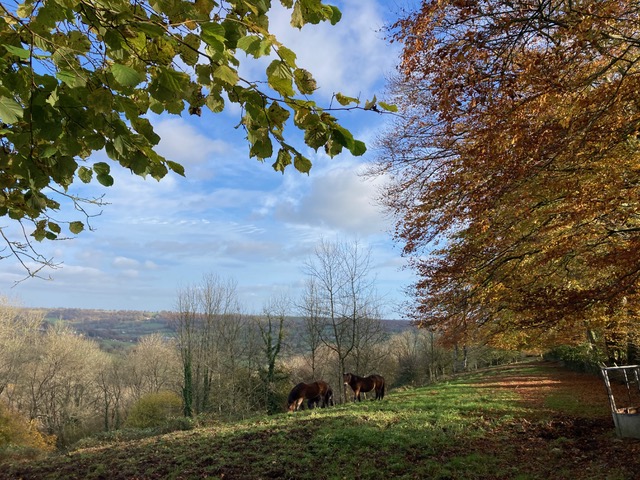 From spring this year, the seeds germinated vigorously and, throughout the long, dry summer, flowers and grasses bloomed with astonishing vigour. The approach we took to seeding in strips allowed us to see clearly the difference between the sown areas and those still dominated by rye grass. Abundant pollinators joined us, even in this first year – bees, butterflies, moths and grasshoppers.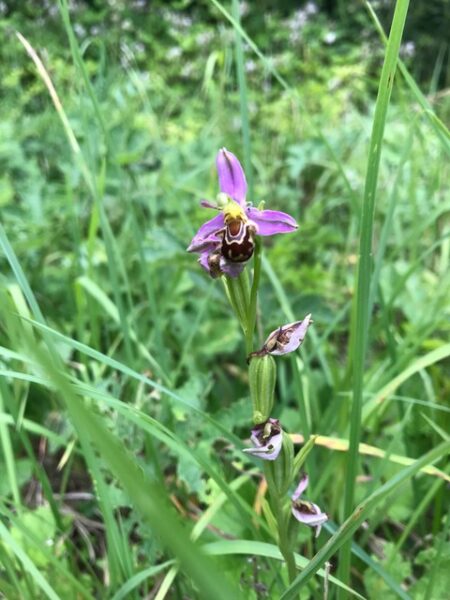 In August 2022, when we cut the hay meadows, the rye areas were brown and desiccated, and took weeks to recover (after the first rains). By contrast, the biodiverse areas remained green and regrowth sprouted immediately – their roots had reached deeper into the soil to gain access to the deeper water table and, in the process, had locked in greater amounts of carbon.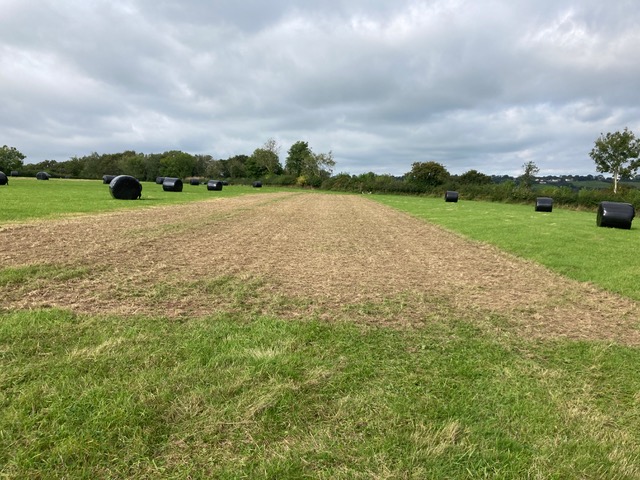 We are excited about the future plans, both watching the meadows mature over the coming years and embarking on new projects.
New areas of activity will include: hedgerow restoration; improved woodland management and planting, with a focus on native species; and better water management. On this last area, we have started to install some leaky dams to slow the water flow during heavy rainfall and will then make some scrapes to encourage some of the fields to return towards their original wetland ecosystem pre-drainage.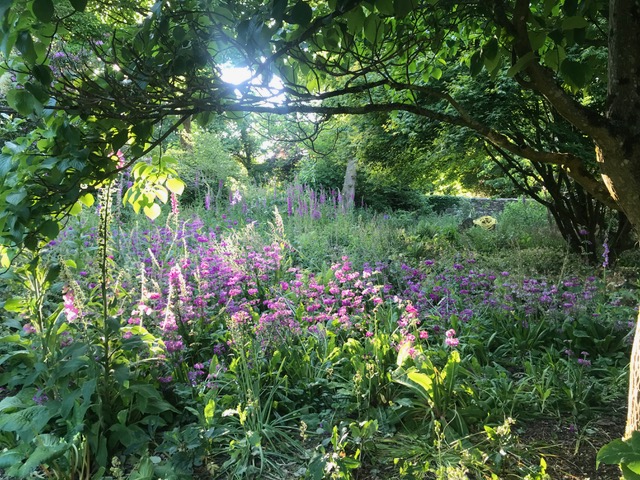 Other "Me and my Meadow" stories