Dartmoor Churchyards Project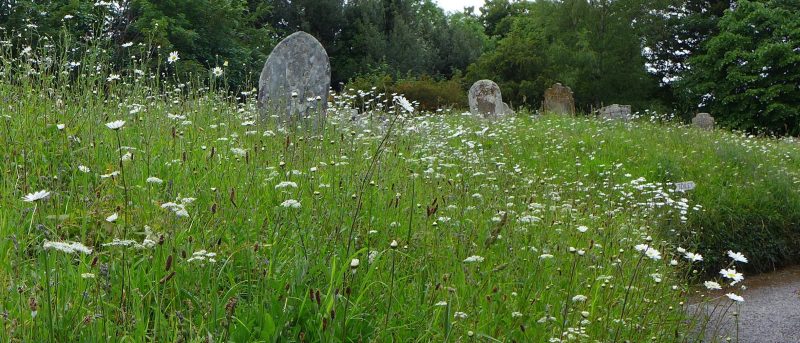 Churchyards – Britain's oldest meadows?
Moor Meadows is helping the charity Caring for God's Acre to collate data for the first national database of all the natural and manmade treasures of burial grounds across the UK.
In many parishes burial grounds are the only patch of unimproved species-rich grassland, full of wild flowers that have almost vanished from the wider landscape.
Gravestones themselves are home to 700 of the 2,000 species of lichens in the UK, many found nowhere else, as well as slowworms, voles, toads, bees, butterflies and myriad bird species.
Moor Meadows is aiming to collate plant and insect records of some of the ancient churchyards on Dartmoor. If you are a grassland botanist, a fungi expert, entomologist, tree expert, photographer or film maker and you could spend a day in summer with a small group surveying one or two churchyards please email donna.moormeadows@gmail.com.
The ancient churchyards surveyed in summer 2019 were:
Holy Trinity, Buckfastleigh
St Petroc's, South Brent
St Mary's, Throwleigh
The survey results are available to view in the porch of the churchyards and sent to the Devon Biodiversity Records Office.
As a result of the survey work, Holy Trinity, Buckfastleigh have turned over a large portion of the churchyard to a 'Bee and Butterfly Haven', managed in collaboration with Moor Meadows. St. Mary's Throwleigh has been managed with wildlife in mind for at least the last twenty years.
Please let us know of any other churchyard you think would make a good survey site. Contact donna.moormeadows@gmail.com.
More Help and Information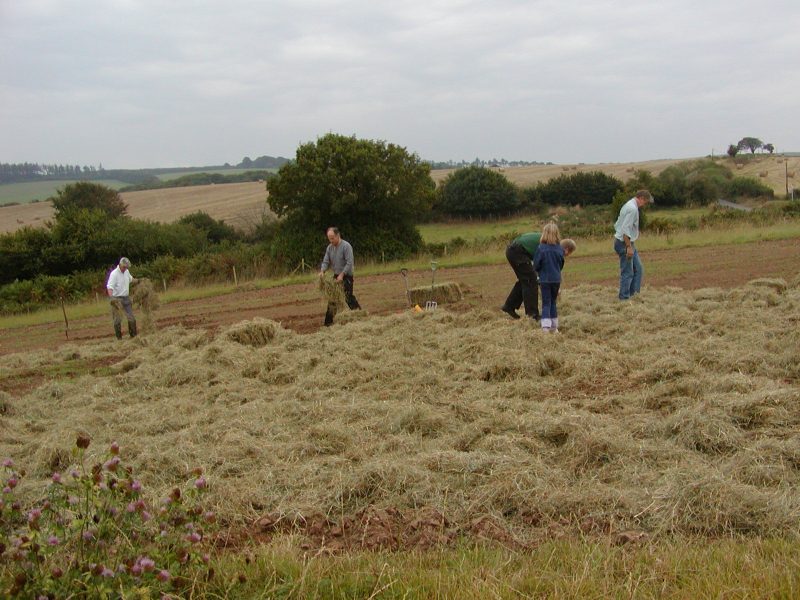 All the help and advice you need, whether you intend to restore acres of grassland, or simply want to create a meadow in your garden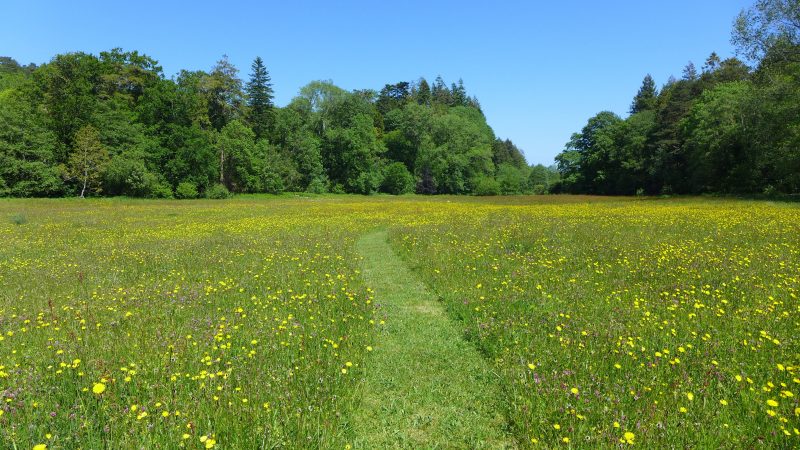 We asked renowned ecologist George Peterken to explain what a meadow is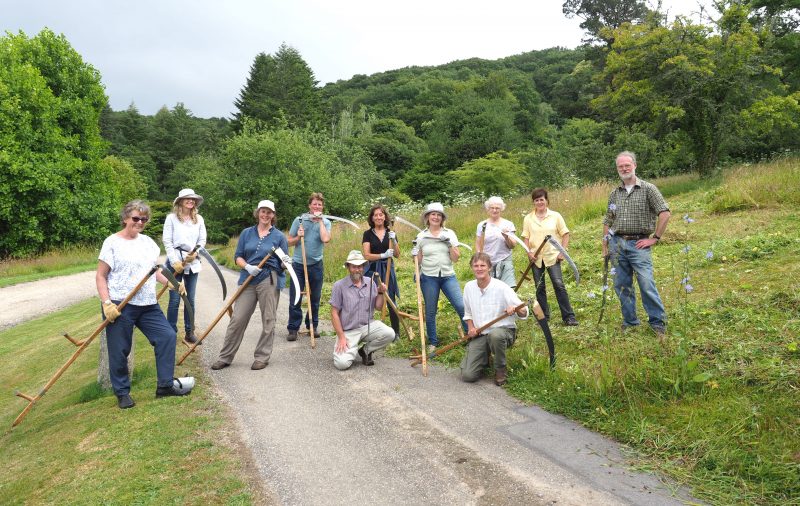 Lots of useful links to books, courses, workshops, contractors, videos, podcasts, websites, seed and equipment suppliers, and other meadows groups