The Meadow Makers' Forum – The Secret Life of Meadows
Date:

1 June 2019

Address:

Woodah Farm, Doddiscombsleigh
Come to the Meadow Makers' Forum on the lst June at Woodah Farm on the edge of Dartmoor and get a close up look at the variety of flora and fauna that lives in a meadow already, find out how you can help it thrive and how you can attract even more species.
This jointly held event between Moor Meadows and Devon Wildlife Trust's Avon Valley Project brings together all those who love wildflower meadows with natural history experts for an inspirational day of talks and the chance to explore the beautiful wildflower meadows at secluded Woodah Farm, on the edge of Dartmoor.
The event is for everyone who has a wildflower meadow or who would like to turn a pasture into one. And for those who would like to create a wildflower meadow in their garden.
The talks will explore many of the forms of life found in a healthy meadow, starting with the life in the soil that supports the flora and fauna above, to the many insects, birds and mammals that depend upon meadows for their survival.
Other events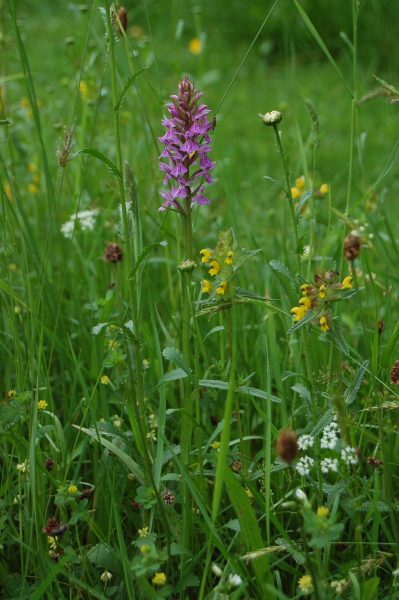 3 February 2021
Stephen Moss, one of Britain's leading nature writers, broadcasters and wildlife television producers is giving an online talk for Moor Meadows on the loss of Britain's wildflower meadows and why we need to recreate this important wildlife habitat. Click here for more information & how to book.