Open Meadows – North Bovey
Date:

15 June 2019

Time:

12 - 3pm

Address:

Beetor Farm, North Bovey, nr Chagford

Grid ref:

SX703848
Great Cowhill Down is developing an ever increasing abundance of flora, including three types of orchid. As a sign of its quality as a habitat it was recently designated a County Wildlife Site, and it is being allowed to regenerate naturally without the introduction of seed. While it isn't the finished article, it's a good example of how simple changes in management have brought about a wonderful transformation.
There are also two other adjacent hay meadows to wander, as well as an acre of Rhos pasture, enclosed by deciduous woodland, next to the River Bovey.
Steve is very happy to discuss any management questions you may have.
Parking: In adjacent field.
Refreshments: None, but you are welcome to bring a picnic.
Directions: From B3212: 0.6 miles south of The Miniature Pony Centre, 0.8 miles north of the moor grid, take the road signed to Lettaford. Keep right at fork, then turn into second gate on right. (50.646927, -3.834468 on Google Maps).
Directions from Chagford: Cross over Langaford Bridge and turn into the first gateway on the left after 0.3 miles.
Other events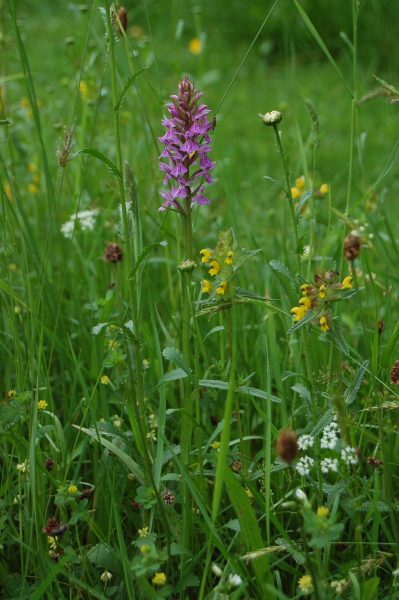 3 February 2021
Stephen Moss, one of Britain's leading nature writers, broadcasters and wildlife television producers is giving an online talk for Moor Meadows on the loss of Britain's wildflower meadows and why we need to recreate this important wildlife habitat. Click here for more information & how to book.