Open Meadows – North Bovey
Date:

3 August 2019

Time:

11am - 3pm

Address:

Home Park Farm, Luscombe and Canny Park fields, North Bovey

Grid ref:

SX 740841
Owners: John and Carrie Maule, Hazel Jones, John Clark
A range of plant species have naturally colonized the areas providing a habitat in which numerous bees, butterflies and other interesting insects thrive.
Directions: From Moretonhampstead, take the road signed to North Bovey. After 1.7 miles, entrance to Home Park Farm is opposite large granite boulder just before entering the village.
Parking: First field on the left of drive to Home Parke Farm. Otherwise around the village green or in free car park opposite the church.
Refreshments: Light refreshments available at Home Park Farm for a donation to the North Bovey Conservation Group. Alternatively the Ring of Bells Inn is on the route. http://ringofbells.net
Other notes: Owners will be around to answer any questions you may have.
Some areas can be boggy after rain, so bring appropriate footwear.
Other events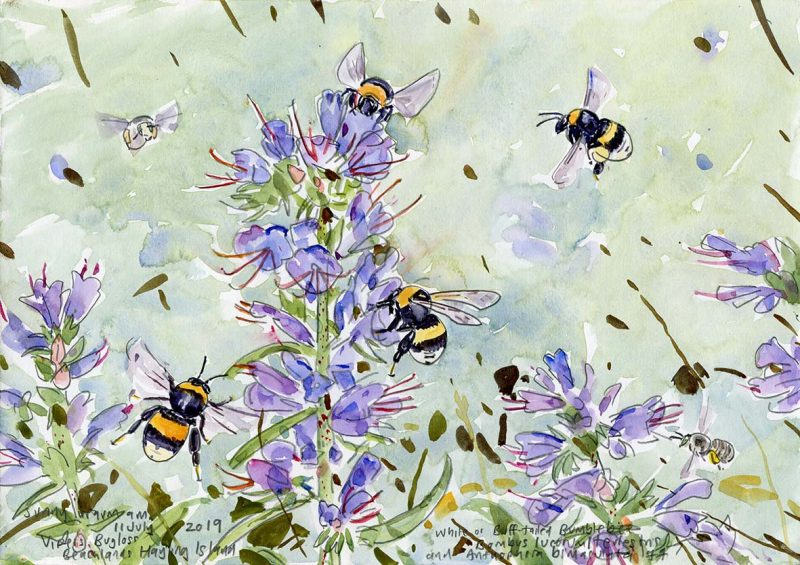 14 September 2019
Did you know that some solitary nesting bees lay their eggs in empty snail shells? Or that cuckoo bees make other bees take care of their eggs? Or that certain wasps are potters and craft urns? Come to Ashburton Arts Centre on 12th September, 7.30pm to discover the world of wild bees. Click here for more information.