Open Meadows – Buckfastleigh
Date:

9 June 2019

Time:

2pm - 7pm
Brook Manor is a wildlife friendly 130 acres estate owned by Donna and Kevin Cox. There's 80 acres of ancient woodland and several pastures, including hay meadows under restoration and an established damp meadow with Yellow Flag Iris, Southern Marsh Orchids and other associated wet meadow species. A seven acres meadow is managed as barn owl habitat.
Notes – You are free to wander. There are self guided marked walks, or you can join a guided walk starting at 2.30pm and 5.30pm. There are some steep fields and damp areas so bring stout shoes.
Refreshments: You are welcome to bring a picnic and stay for longer and enjoy the meadows.
Other notes: Some steep fields. Dogs on leads welcome.
As parking is limited, please book by 8th June by emailing donnacox@puna.co.uk.
Other events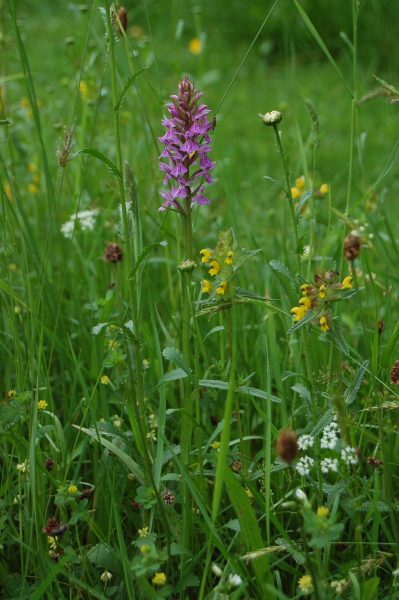 3 February 2021
Stephen Moss, one of Britain's leading nature writers, broadcasters and wildlife television producers is giving an online talk for Moor Meadows on the loss of Britain's wildflower meadows and why we need to recreate this important wildlife habitat. Click here for more information & how to book.