Open garden meadow – Drewsteignton
Date:

22 June 2019

Time:

2pm - 6pm

Address:

The Mill House, Clifford Bridge, Drewsteignton EX6 6QE

Grid ref:

Grid ref: SX 780 897
Come and be inspired by a meadow in a garden – one small area was even newly created in 2012 from what was just concrete.
Other very small areas of semi-natural grass provide interesting contrasts. Any questions about management techniques and options are welcome.
Directions: F rom Clifford Cross (SX782 899) go SW across Clifford Bridge, follow the main road right and the house is on the left just before entering woodland; house only 200m from Clifford Cross.
Parking: If coming from Clifford Cross, carry on up road past house, and after 150m turn sharp left onto forestry road; parking on side of forestry road.
Refreshments: Happy to provide cups of tea / coffee if numbers allow.
Please contact Bas at bas.payne@gmail.com if you would like to visit, but can't make it on the 22nd.
Other events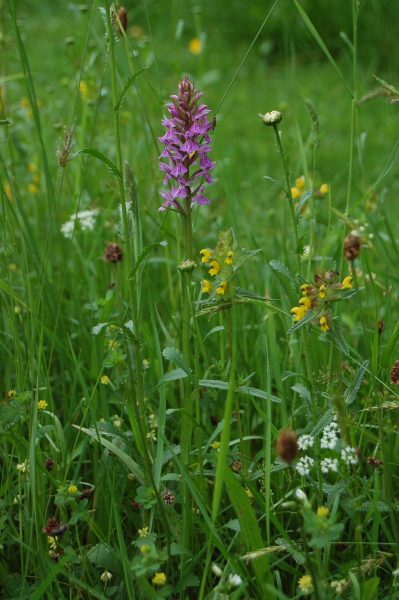 3 February 2021
Stephen Moss, one of Britain's leading nature writers, broadcasters and wildlife television producers is giving an online talk for Moor Meadows on the loss of Britain's wildflower meadows and why we need to recreate this important wildlife habitat. Click here for more information & how to book.