How to Create a New Meadow
I want poppies, cornflowers and corncockles!
These flowers grow on cultivated land – they are 'cornfield annuals' that die after they flower – and do not grow in meadows. If you are lucky to see a field of bright poppies it's because they are in a field that has been ploughed. The soil would need to be disturbed again for them to reappear so try sowing them in the garden, allotment or orchard on any bare, raked over ground. They are best sown in the autumn, except for Corn Marigold, which is frost-sensitive and should be sown in March.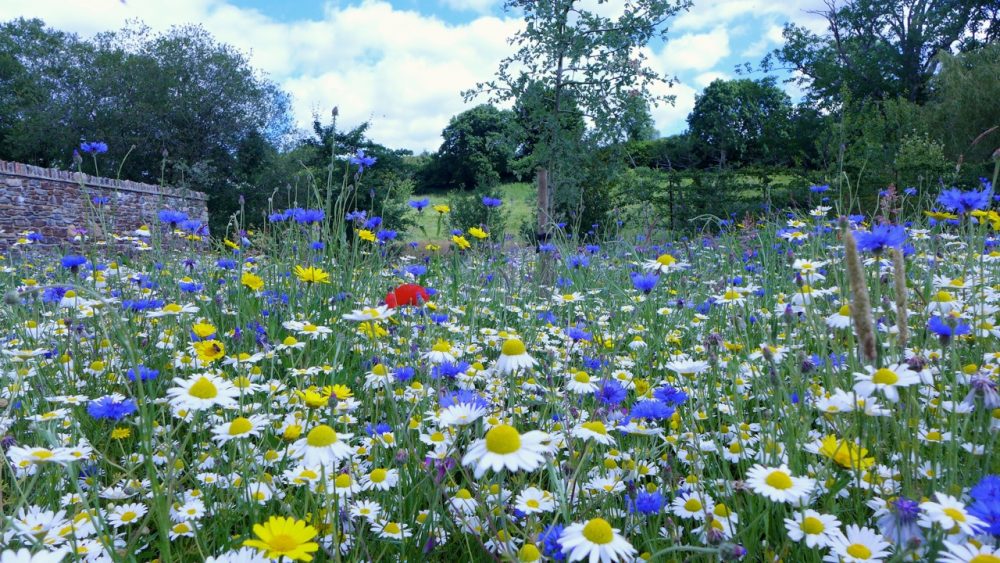 Converting a pony paddock into a wildflower meadow
Even if your land has been grazed more or less continuously all year, for many years, many meadow plants are adapted to being mown or munched by grazing animals; just think of the clover and dandelions in your garden lawn that get continually mown by a lawnmower and how they regrow once you stop mowing. Unless the seedbank on your land has been lost in recent history (e.g. due to heavy applications of slurry, chemical fertiliser, ploughing, herbicides and/or reseeding), you may find that meadow wild flowers may come back just by adjusting the management – as several meadow group members have discovered.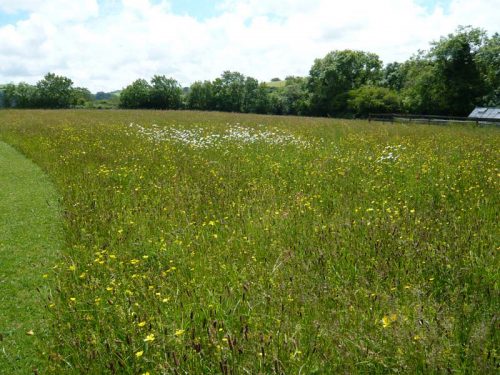 Converting ex-arable land into wood-meadow
Read how an ex-arable field of 10 hectares in Yorkshire has, in just a handful of years, been turned into a fantastic community wood-meadow, comparable in the number of species to local nature reserves. Is a wood-meadow ecosystem more species rich than woodland or grassland alone?
Changing rye grass pastures into species rich grasslands
Do you have a bright green field of rye-grass? And hardly any flowers and little wildlife? This suggests it's been intensively managed previously by agricultural improvement, which has been detrimental to the flowers. You may well think that the best thing to do in order to convert it into a wildflower meadow is to plough and start again. But, rather than reseeding, if you have the patience, you could simply change the management and sit back and wait. Read about the amazing restoration of different habitats, including species rich meadows, on a previously intensively managed farm.
See Magnificent Meadows Denmark Farm
Moor Meadows Case Study: find out about the creation of a new wildflower meadow using species rich hay bales
See Bridford Community Trust's Meadow
See also Jackie & David Crook's Meadow
There is lots of information available on creating and managing meadows. Plantlife's Magnificent Meadows site has many resources covering all sorts of meadow and pasture conservation from across the UK.