Angela and Paul Brassley
Ilsington
The transformation of a farmed field into a nature reserve.
The land on the other side of the road from our house (altitude 214 m.) came up for auction in May 1992. Together with our neighbours we bought the seven acre plot and divided it down the middle. They were thinking horses; we were thinking hay. So for twelve years we cut and baled hay for sale. In 2004 we were delighted to find four southern marsh orchids which we protected fiercely and did not cut. The next year there were thirty four and by 2007 two hundred.
We changed the cutting regime to late August/early September and by 2014 there were thousands of orchids.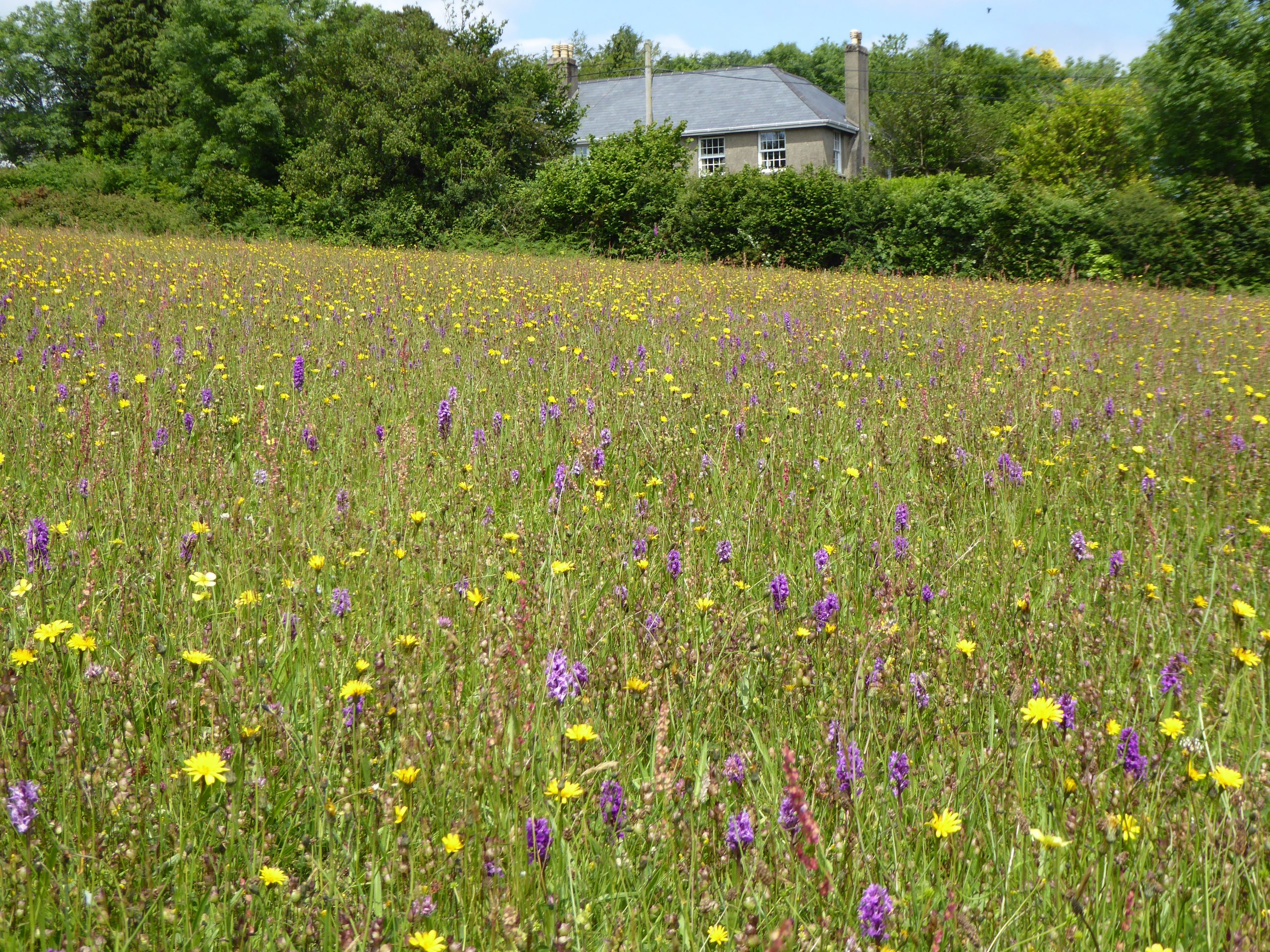 There are now fifty five species of plants including yellow rattle, common and heath spotted orchids. It didn't occur to us when we bought the field that it might one day become a nature reserve as it had been farmed for years, but as wildlife enthusiasts with a long involvement in the Devon Wildlife Trust, this was serendipity indeed.
In 2018 we were really pleased that Dartmoor National Park designated our meadow a County Wildlife Site.
Our management strategy is basically one of benign neglect. It is cut once a year and for several months during the winter is grazed by ponies, although we have had sheep in the past. To keep the nutrient content low, the pony owners collect all the manure from the fields which we can then use in our garden. This barter arrangement satisfies all of us. The one aspect of management we stick to unswervingly is never to introduce plant species and seed from other places. We have agreed with DNP that it is a useful indication of what plants colonise an area with no outside help and certainly the species count has increased over the years.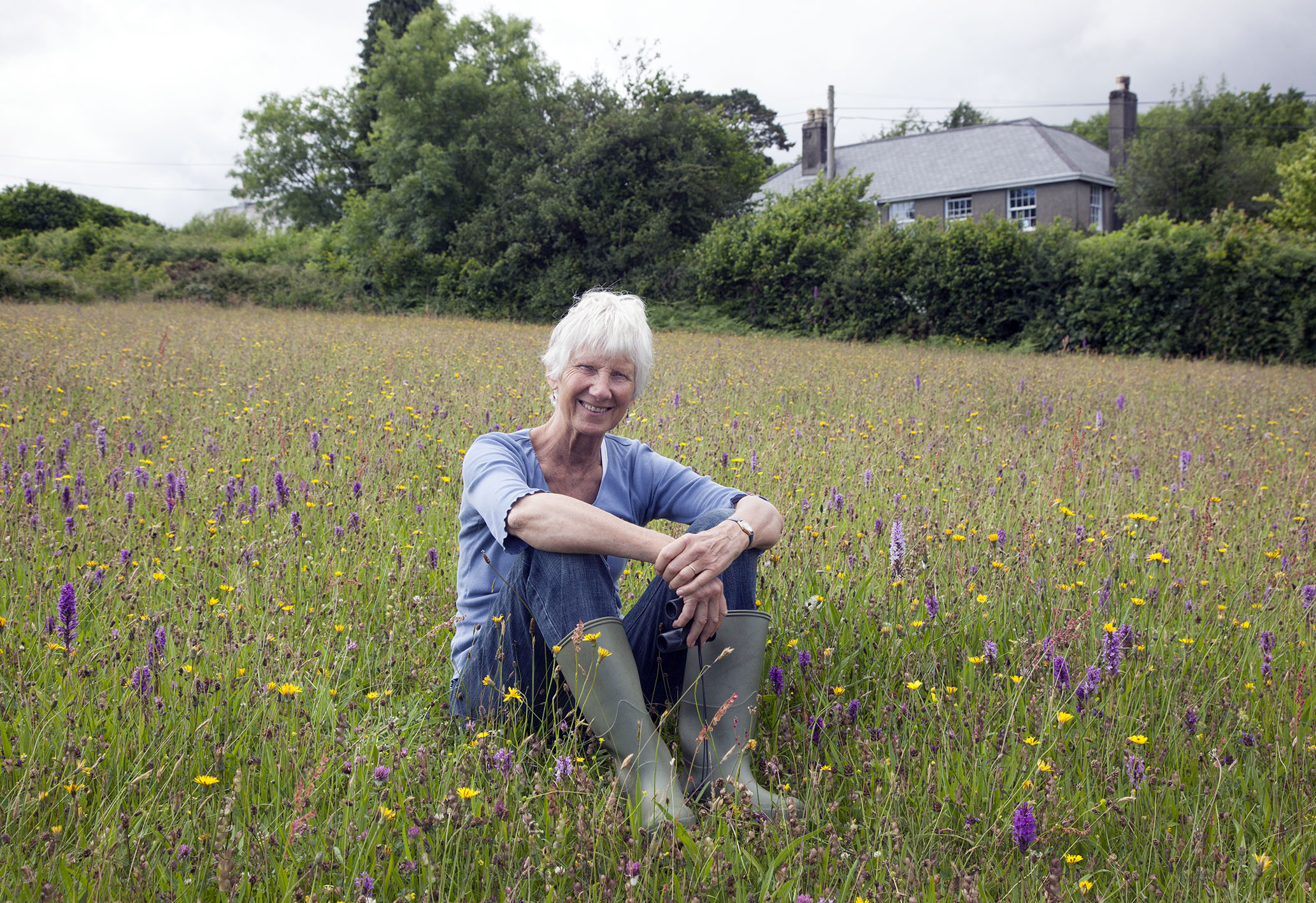 We have left some areas uncut from time to time, but have not noticed any great difference from cut areas, except that it took a while for the cut area plants to catch up with the uncut area ones.
The field has probably not been ploughed for around forty years and this undoubtedly got it off to a good start for conversion into a wildflower nature reserve.
Walking through the fields in summer watching swallows, martins and the many meadow brown butterflies treating it as their home, or sitting on our field bench with a cup of tea or glass of wine just looking, or checking for activity in the badger holt at the far end of the land, all make us realise how lucky we are. We love sharing the area with others and are happy to show people round and to gather seed for those who wish to get a head start with their own wildflower meadow.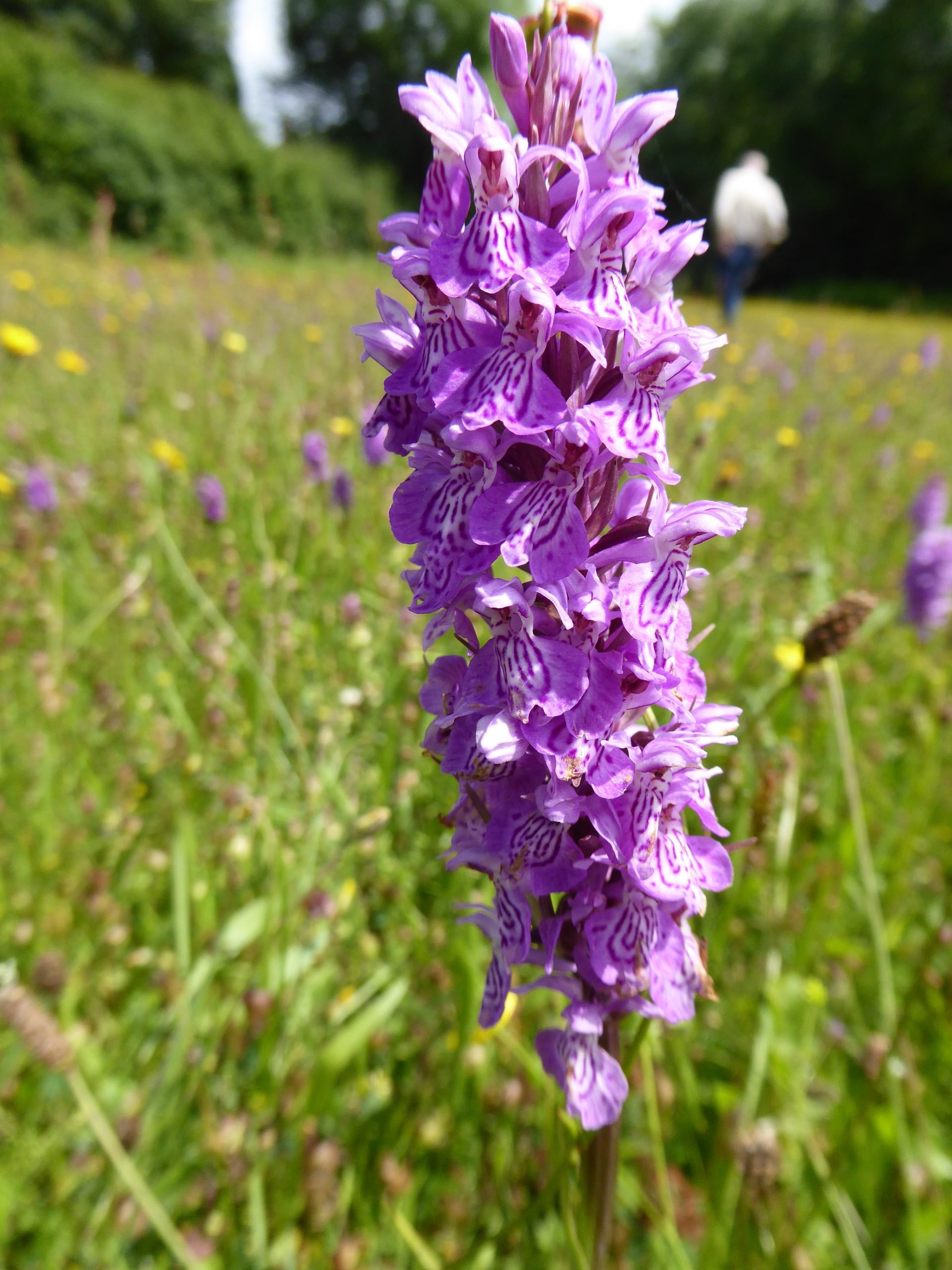 Other "Me and my Meadow" stories