Wildflower Identification Workshops
WILDFLOWER IDENTIFICATION WORKSHOPS with expert botanist Hannah Gibbons
10am -12:30pm – Holy Trinity Churchyard, Buckfastleigh
1.30 – 4pm – St Petroc's, South Brent
Ancient churchyards are home to many species of wildflowers and some rare plants. Attend this session and you'll leave being able to identify several key wildflower species and maybe some rarer ones too. It'll be a relaxed few hours finding wildflowers outdoors, identifying the plants in situ.
HOW TO BOOK:
Places are limited to 12 participants at each workshop – so if you would like to come to either, or both, book your free place now.
Contact George on 01588 673041 or email george@cfga.org.uk
Other events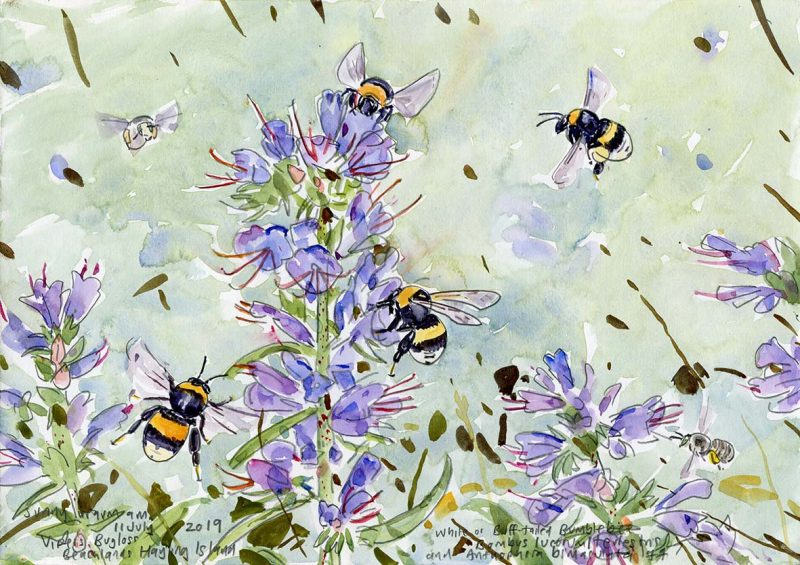 14 September 2019
Did you know that some solitary nesting bees lay their eggs in empty snail shells? Or that cuckoo bees make other bees take care of their eggs? Or that certain wasps are potters and craft urns? Come to Ashburton Arts Centre on 12th September, 7.30pm to discover the world of wild bees. Click here for more information.